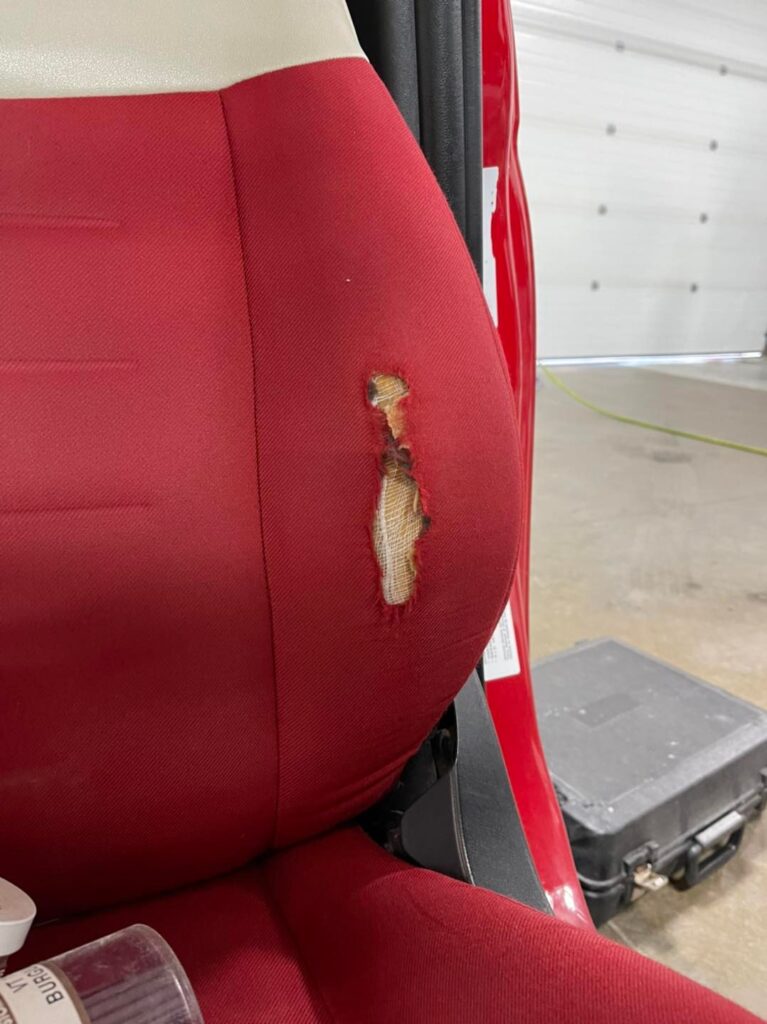 No one knows about Automotive Upholstery Repair like our technicians here at The Shop.
Our Upholstery department services multiple dealerships around Des Moines and its surrounding areas.
What sets us apart is our attention to color and detail, efficient and personalized service, and guaranteed satisfaction are standards of excellence we deliver to our customers. Our technicians have over 25 years of experience in vehicle upholstery repair, rest assured you're with a pro.
Leather
Vinyl
Cloth
Plastic
Carpet
Metallic Trim
Odor Removal
Exterior Plastic Cladding
Radio/ instrument button graphics