Auto detailing is more than cleaning your vehicle. It's about restoring your ride to its dealership-level glory. You may retain your vehicle's cleanliness yourself, but a professional detailer has the tools, products, and expertise to get your car looking brand-new.

At The Repair Companies Shop, we've got experience detailing cars of every make, size, and model. We're experts in our craft, so buckle up—we'll tell you everything you need to know about extending your car's value through professional detailing services.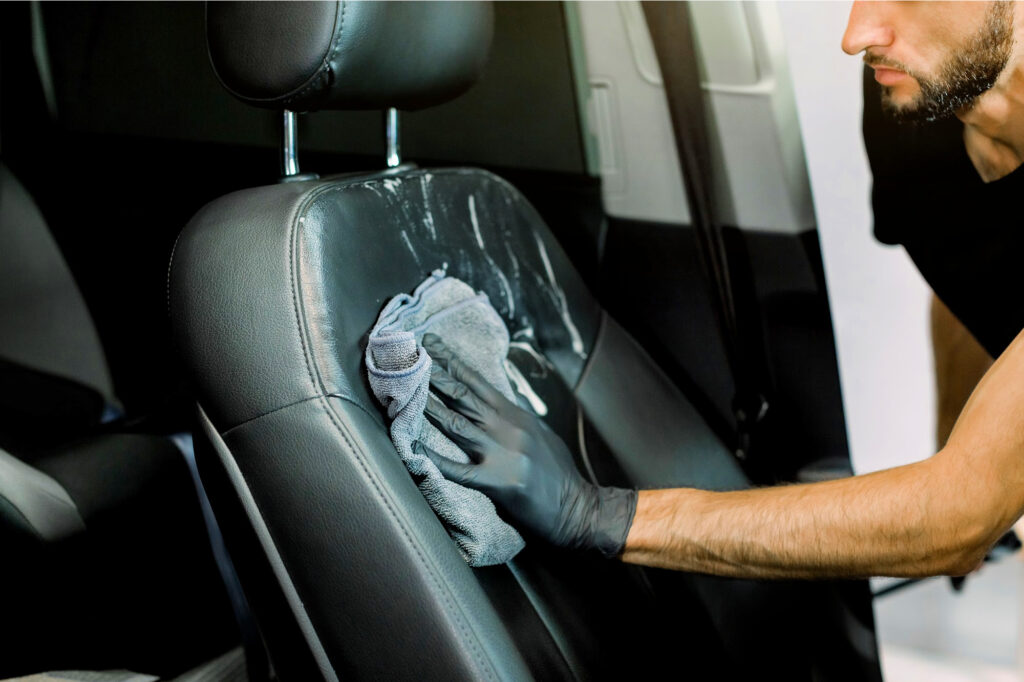 What are the benefits of interior detailing services?

Protects car value. Your car is an investment. Professional auto detailing prevents permanent damage and repairs wear and tear. Keeping a well-maintained interior preserves your car's value and improves its appearance.
Improves driving experience. A clean car provides a pleasant, comfortable driving experience. It's natural for dust and dirt to accumulate, but it can lead to a distracting and unpleasant environment over time.

Your vehicle is never "too dirty" to be brought to a professional. We're here to help, and we understand how hectic lifestyles, jobs, children, and other factors contribute to a car's interior. Trust us—whatever you have going on in your vehicle, we've seen worse. We don't judge!

Promotes a healthy environment. Clean vents and air ducts improve air quality, and sanitized surfaces eliminate bacteria and allergens. This level of cleanliness prevents potential respiratory issues and keeps you and your passengers safe and healthy.
What are the critical components of vehicle detailing?
Interior auto detailing rejuvenates the inside of a vehicle completely. We vacuum to remove loose dirt, debris, and dust from the carpets, seats, and floor mats. Next, we clean and condition the dashboard, console, and other hard surfaces using specialized cleaning products. We then wipe the windows and mirrors with streak-free glass cleaner. Finally, we carefully treat upholstered areas using specialized products dependent on the fabric material. Minor upholstery repairs may be completed, depending on the severity of the damage.
How do I maintain vehicle cleanliness between professional cleanings?
The average car needs professional detailing 2-3 times a year. Follow these tips for keeping your vehicle clean and comfortable between sessions:
Regularly handle spills and clutter. Messes are much harder to tackle when they build up over time! Prevent this by cleaning up messes as they occur rather than allowing them to build up.
Use protective accessories. Floor mats, seat covers, and cargo liners make a big difference. They take the brunt of everyday wear and tear and leave your actual car in pristine condition.
Establish a no-smoking policy. Smoke odor is one of the hardest smells to eliminate from any space, and cars are no exception. 
How do I find an interior auto detailer in Des Moines?
Finding an interior detailer is easy, provided you know what to look for. Look for a company that has a proven track record of success. Look at online reviews and client testimonials for the companies you are considering. Customers provide valuable insight into service quality. 
Our techs at The Repair Companies Shop are auto detailing professionals. We offer a variety of auto detailing services in convenient packages, so you know just what to expect. Contact your local Des Moines car detailing experts today for a free estimate!