We offer Automotive and Residential/Commercial window tint.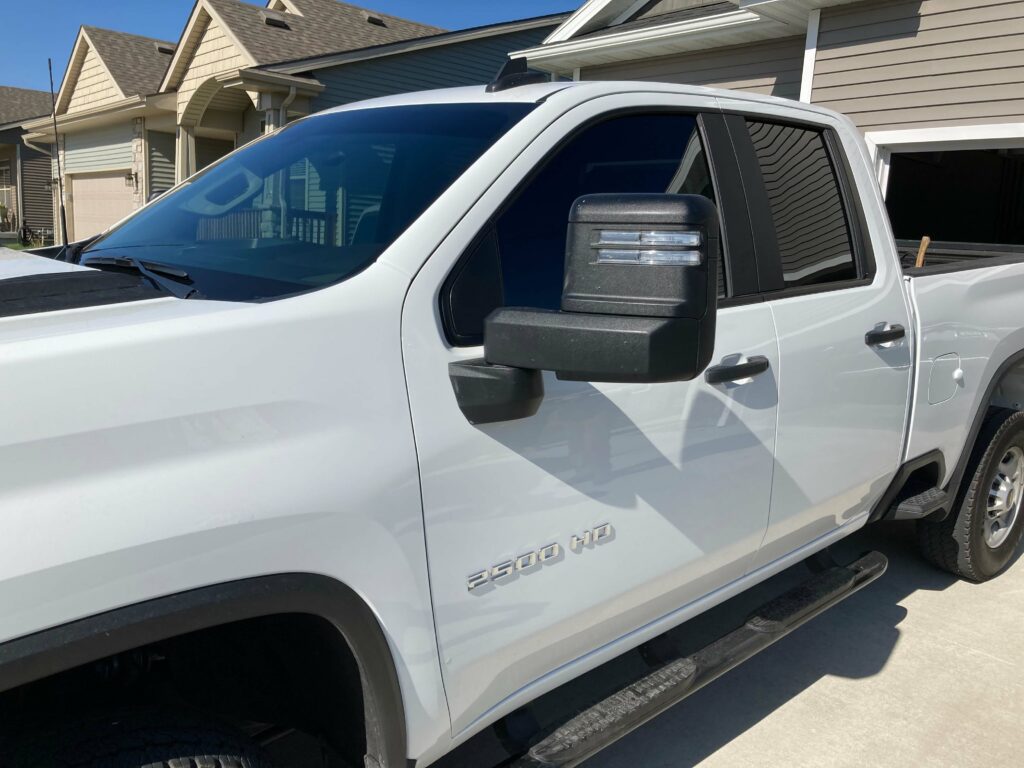 Benefits of tinting your vehicle or home include:
UV (Ultraviolet) Ray protection
Save on cooling costs
Prevent sun-related heat and glare
Protects against fading in furniture and flooring
Safety and security
Decorative
Automotive window tint will keep your vehicle crisp and cool inside. Apart from looking sleek af!
Window Tint:
Automotive
Recreational Vehicles
Residential
Commercial
Paint Protection Film aka Clear Bra
Protect your vehicle with Paint Protection Film. PPF will protect your vehicle from everyday road hazards such as: road chips, scratches, stones, road salt, gravel, insects, and minor collisions. Did you know that if a scratch exposes metal, this can lead to rust down the road? PPF will help preserve your vehicles exterior looking pristine. PPF can make your vehicle exterior look glossy or matte. If you are a person that cares about their vehicles look, send us a message for a free quote.